This week, for the first time since November 2003, Roger Federer gets third billing among the musketeers at the top of men's tennis.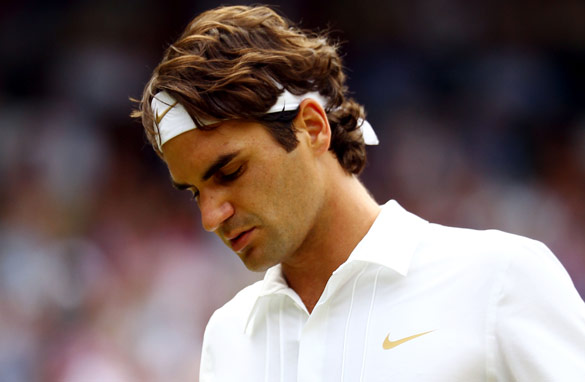 After losing at the quarterfinal stages of the last two Grand Slams Roger Federer is now world number three.
The 28-year-old Swiss, who was already second in the rankings to Rafael Nadal prior to Wimbledon, even though he was seeded first because of his grass-court pedigree, is now the third-best player in the world according to the ATP rankings, having leapfrogged by Novak Djokovic.
The question is now, is Roger on a permanent downward spiral or is this just a blip on the resume of a player who's still the highest achiever the game of tennis has ever known?