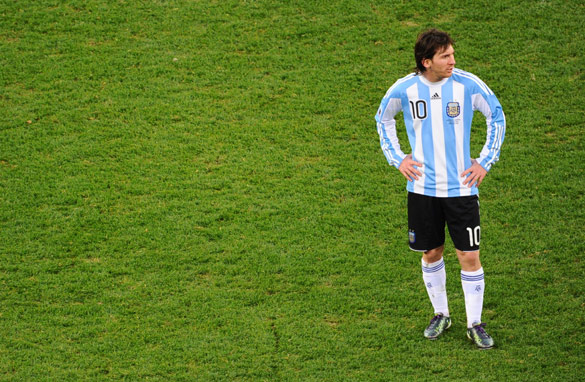 Lionel Messi was forced to play in a deeper role for Argentina than he does for his club Barcelona. (AFP/Getty Images)
This World Cup was supposed to belong to the superstars: Lionel Messi, Cristiano Ronaldo and Wayne Rooney. All three players had fantastic campaigns with their respective clubs and everyone expected their goals to light up this tournament. They did, after all, score a combined 110 goals over the last season.
However, as the semifinals loom large here in South Africa, all three superstars have flown home and will have to watch the final games on television. Between them, they played 13 games and scored just one goal.
So what went wrong? Well, it is impossible to generalize and use the same explanation for every player, so let's take it one case at a time.