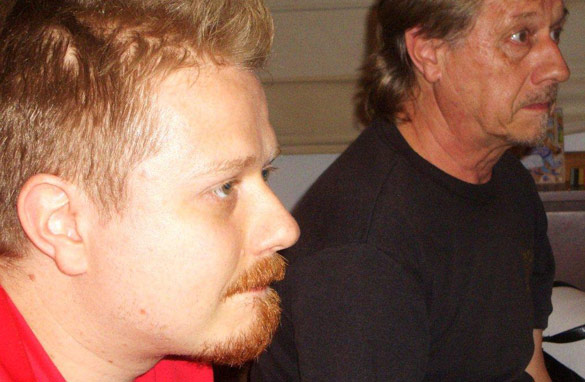 Like father, like son: Matt Booth and pop try to last the World Cup marathon (CNN)
Editor's note: CNN Hong Kong Operations Supervisor Matthew Booth will attempt to watch every match of the World Cup on television in the wee small hours of the night. Can he do it without being fired/divorced/committed to an asylum? Follow his updates here, as he becomes more and more incoherent from extreme sleep deprivation.
It's possible I've watched a little too much football.
In total, about 5,100 minutes. Which is 85 hours or three-and-a-half full days on my couch. That's like watching "Gone with the Wind" 23 times. I know some people out there would say, "Frankly my Villa, I don't give a Lahm," but this has been something of a personal mission for me, and it's now mercifully approaching the easy bit.
With the quarterfinals played over the coming weekend, then only one match a day for the semifinals, it almost feels like stopping a few meters from the finish line, having a pint and a bit of a lie-down. With a mournfully small amount of sleep during the epic ultramarathon of the first three weeks, we have now entered the leisurely egg-and-spoon race of the final stretch - and that's just fine with me.