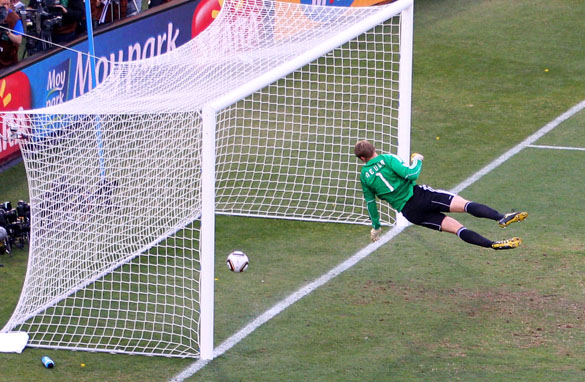 Frank Lampard's shot clearly crosses the line but the officials do not award a goal. (Getty)
The truth. We all seek it in life, and consequently, we all seek it in football as well. In life, it is difficult to get the truth. However, in football it should be easy. As easy as implementing a system that already exists.
Before arguing the various cases that could help implement justice and clarity to football, I will make one thing clear. England were not knocked out of the World Cup because Frank Lampard's goal didn't stand.
They lost because their defense was ripped to shreds by a Germany team who played them off the park. If the goal had counted, surely the result would have been more respectable, but the outcome would have been the same.