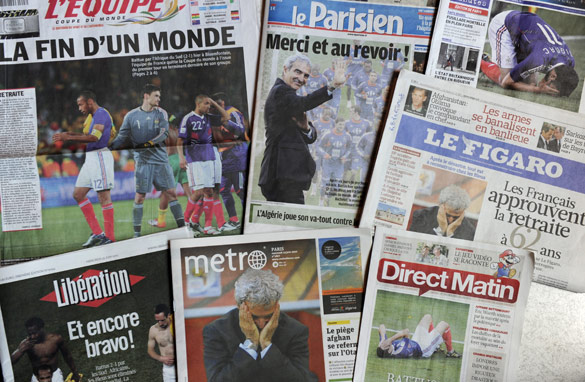 Media reaction has been fierce after France exited the World Cup at the group stages (AFP/Getty)
The world watched with awe and derision this past week as the French national soccer team, boasting a roster of star players, imploded on and off the field at the World Cup. In case you missed it, here's the play-by-play.
At half-time during the France-Mexico game, striker Nicolas Anelka insulted French coach Raymond Domenech in the locker room.
Such words, of course, are heard frequently in the half-time locker rooms of losing teams the world over - though not so often spoken to a coach's face. They don't, however, usually decorate the covers of newspapers.