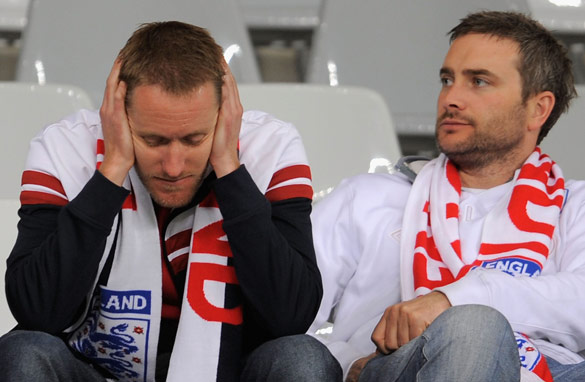 England fans show their disappointment following the 0-0 draw with Algeria (Getty Images).
Let's be honest, did any England fan living anywhere around the world really expect anything else?
Even the casual observer, a dispassionate sports spectator, would be hard-pressed not to notice a trend that accompanies the so-called inventors of the game when they qualify for the showpiece of international soccer.
Bar one glorious exception in 1966, when as hosts the team wearing the three lions on their chest won a controversial final to be crowned world champions, the World Cup has only ever resulted in the same thing for Anglophiles: heartbreak and disappointment.