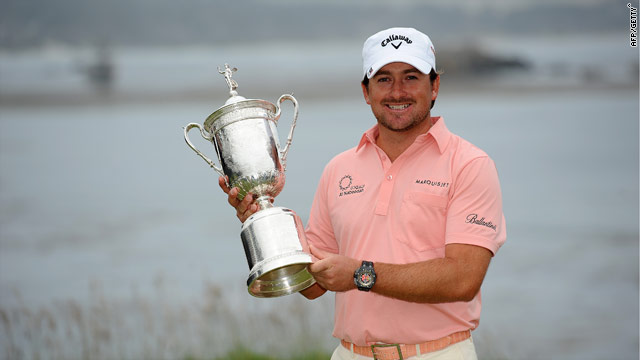 Graeme McDowell proudly holds the U.S. Open title after his first victory in a major.
In recent weeks, I've been more than happy to witness a couple of important sporting successes for the British Isles.
I was on hand for the recent ICC World Twenty20 cricket event in the Caribbean and was in Barbados for the final which saw England beat the Aussies very comfortably indeed.
If I enjoyed that, then what I've just witnessed at the U.S Open golf this week at Pebble Beach in California was truly special too.