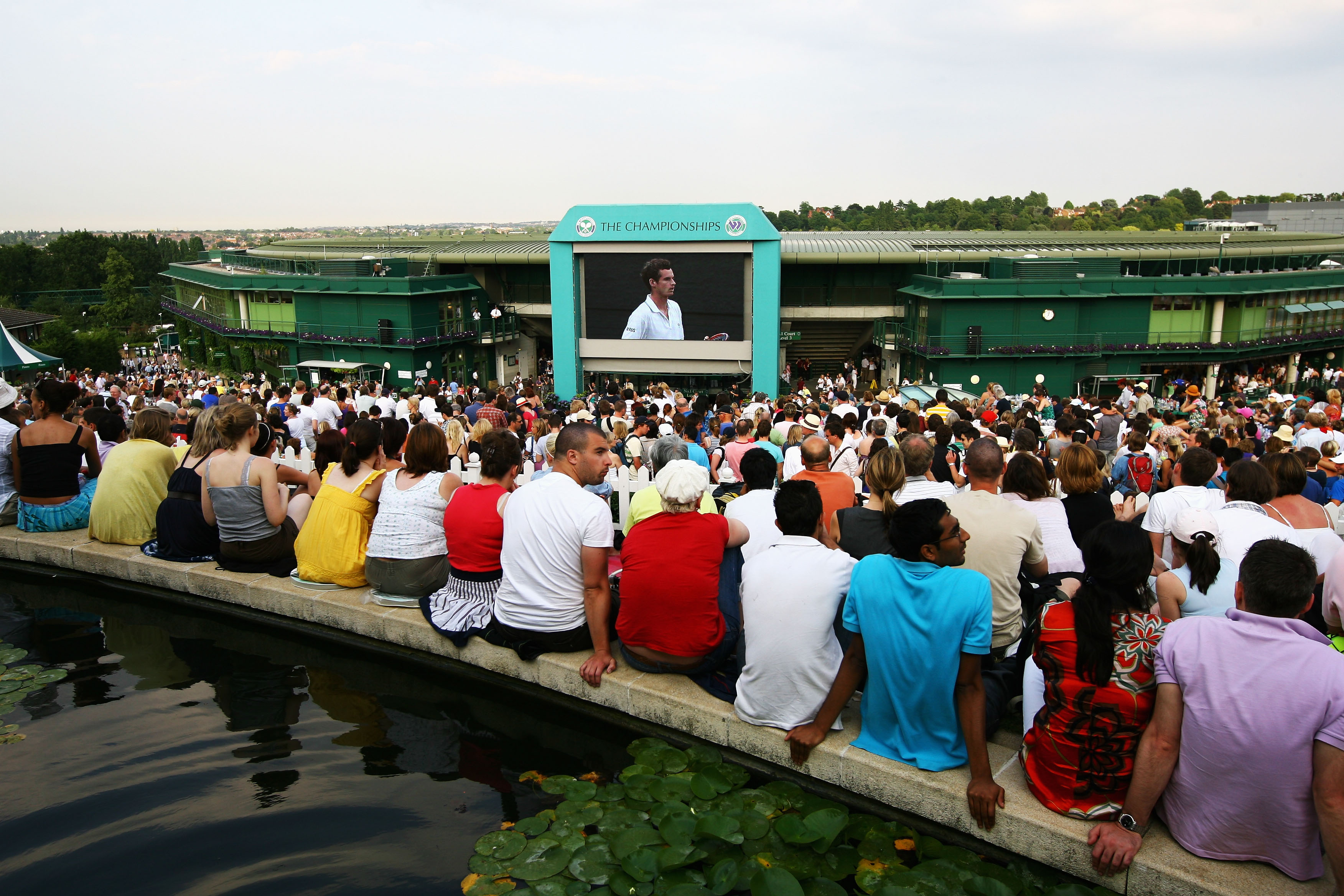 Wimbledon's big screen will not show any football during the tournament.
London, England - With all the hype surrounding the World Cup in South Africa, it is easy to forget that there are other major sporting events taking place this summer. Wimbledon, the world's oldest and most prestigious tennis tournament, has found itself unfortunately sandwiched into the middle two weeks of the biggest sporting competition on the planet.
However, officials at the All England Club have declared the Championships a soccer-free zone, choosing to show only tennis on the venue's big screen during the June 21-July 4 event. There will be no screenings even of any of England's World Cup matches which may fall during the Wimbledon fortnight.
The decision is unpopular - but the fact is that tennis deserves to remain the center of attention during its own tournament. Tennis doesn't need to try and compete with football, but if it did, it would surely win hands down. Here are five reasons why.