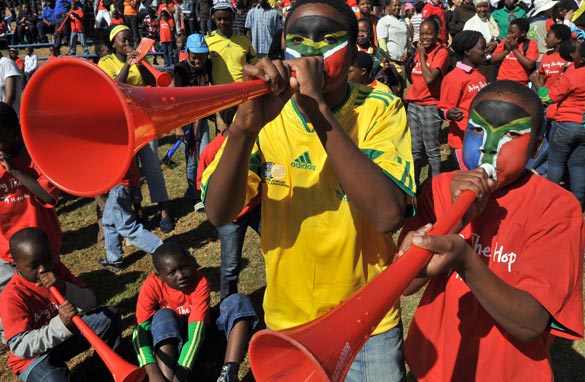 South African children blow their vuvuzelas at a pre-World Cup charity event in Pretoria. AFP/Getty Images.
Johannesburg, South Africa - All of us in South Africa are trying to come to terms with the most unique and unavoidable aspect of this World Cup: the booming, ear-splitting cacophony of the vuvuzela, a horn blown with gusto by seemingly all native football fans.
Although the tradition is only a couple of decades old, it has already sharply divided opinion in South Africa and is about to do the same to the hundreds of thousands of visitors arriving for the tournament.
When it comes to the vuvuzela, you either love it or hate it. There's no middle ground.