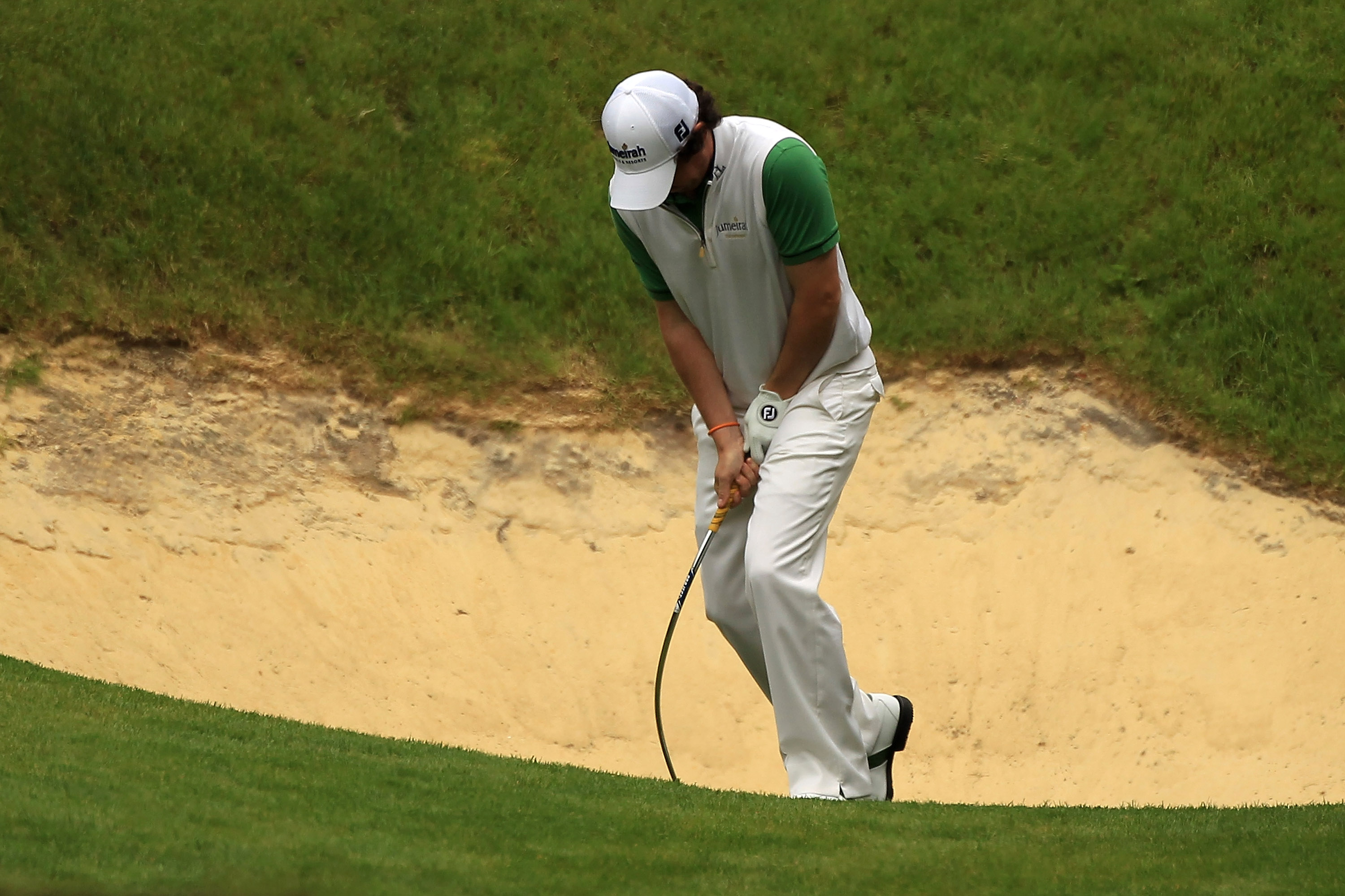 Rory McIlroy damages his club after getting stuck in the sand on the 10th hole.
Ernie Els should feel right at home on Wentworth's west course - and you'd think that after designing it he would have an unfair advantage over the rest of the field at the BMW PGA Championship.
Golf is unique in many ways and this is just another twist when a player can directly influence about 7000 yards of landscape, and then head out to compete in European flagship event.