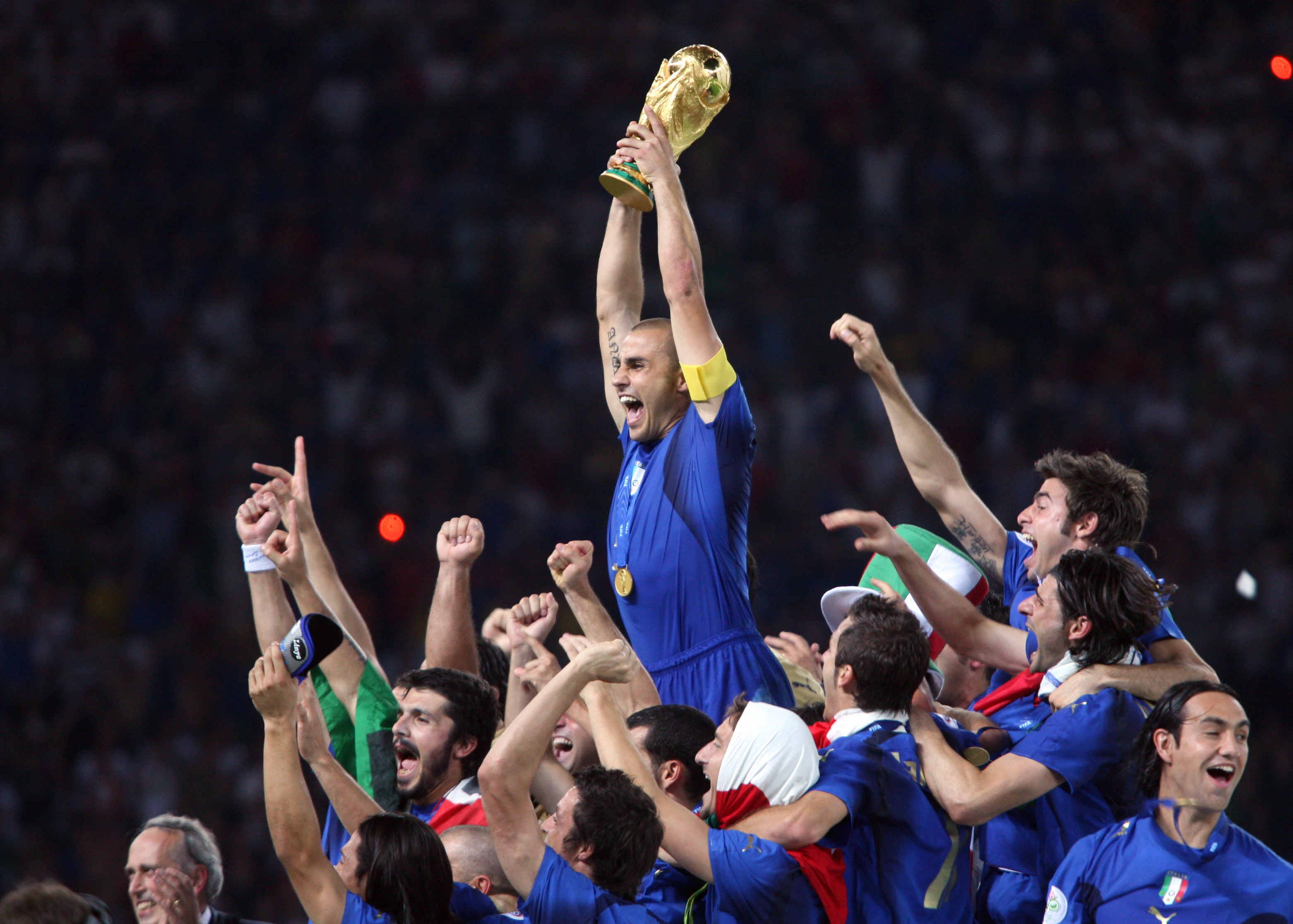 Italy won the World Cup in 2006 but who will do it this time around?.
Although many consider football to be a global sport, a look at the history of the World Cup shows only a handful of nations have mastered it. FIFA – the game's world governing body – recognizes 208 national associations but just seven have celebrated having the best team on the planet.
South Africa 2010 will be the 19th football World Cup. Of the previous 18 tournaments, five have been won by Brazil, four by Italy and three by Germany. Argentina and Uruguay have claimed two each and France and England one apiece. So, four European and three South American countries have triumphed but the world champions have never come from North America, Asia or Africa.
It is hard to see that record changing this time, although Africa's contenders will be bolstered by the first ever World Cup on their home continent. Ghana and Ivory Coast are arguably the strongest of those countries.
Chelsea striker Didier Drogba will lead the Elephants' campaign. He hit 37 goals for his club this season and was the English Premier League's leading scorer. His teammate Salomon Kalou has been in good form too. However, another Chelsea player, Michael Essien, could miss out through injury – a setback for the hope of the Black Stars.
We're expecting a warm welcome from South Africa's fans but only the most blinkered of them will consider the hosts to have any chance of lifting the trophy. Even 'dark horse' status is optimistic for Bafana Bafana, unlike France, Portugal, the United States, Australia and North Korea who each have credibility.
France and Portugal had poor qualifying campaigns – one of the reasons why they aren't the top seeds in their respective groups. But both countries have talented squads and if they find form at the right time will be a match for anyone. Portugal, in particular, will hope their Real Madrid star Cristiano Ronaldo gets inspired on the biggest stage of all.
Like Greece at the 2004 European Championship, the United States will feel they are more than the sum of their parts – and players like Landon Donovan, Clint Dempsey and Tim Howard show star qualities at times.
Australia's teamwork and battling spirit will be their biggest weapons. Many felt they were unlucky to lose to eventual champions Italy four years ago – and the Aussies can never be ruled out at any sport.
North Korea will be the lowest ranked team at this World Cup but mainly because they play so little international football. No-one knows very much about them and, as they did back in 1966, the country could spring a few surprises.
Of the highest-ranked nations, I would discount Argentina, England and Germany. Maradona may have been a genius as an Argentine player but he's some way short of that as a coach. He isn't getting the best out of world player of the year Lionel Messi and his omission of Esteban Cambiasso and Javier Zanetti from his World Cup squad is puzzling.
England's first team is good but they lack strength in depth and don't have enough goalscorers while Germany have been dealt a huge blow with the injury to their captain Michael Ballack. Not only vastly experienced, Ballack has scored an astonishing 42 goals in his 98 international appearances.
Brazil, Spain, Italy and Netherlands are the outstanding favorites. However, neither Spain nor Netherlands have won the World Cup before, while a European team has never triumped away from European soil.
Some may have more chance than others on paper – but what will happen in reality is anyone's guess; so who do you think will be crowned world champions?