You might think a work assignment in Saint Lucia and then onto Barbados for a spot of cricket is an out of this world gig to get for a sports reporter.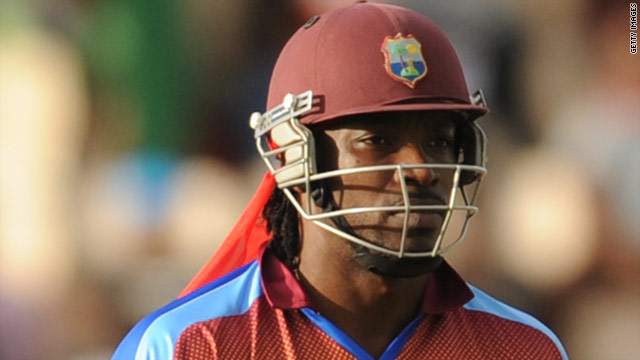 West Indies captain Chris Gayle could not prevent his team from crashing out of the world 20/20 tournament.
You certainly won't get any arguments from me on that score but amid all the thrills and spills of this exciting ICC World 20/20 tournament in the West Indies was the heartache I witnessed late Tuesday as the host nation went crashing out.
Hopes were high Chris Gayle could lead his team to the last four in what would have been a repeat of their notable success last year in England.
But it wasn't to be as the sport's former power-house nation surrendered meekly to a surging Australia, who icemented their spot in the semifinals.
Make no mistake, in this part of the world, they live and breathe cricket.
It hurts hugely among the locals here that their team won't be partaking in the tournament's latter stages and that was plain to see as thousands poured out of the Beausejour stadium after the setback against the Aussies.
Some left quietly dejected, others were vocally irate and didn't care whose ears they burned. Either way, it all adds up to show how high passions have been aroused by that initial surge of hope then the sheer pain of seeing their team crash out.
Post-match, captain Gayle reflected on a lack of consistency amongst his squad. I asked him whether committment was at all an issue, something he catagorically denies.
Windies legend Clive Lloyd joined in the debate as he ruefully reflected on a last four line-up of Australia, Sri Lanka, England and Pakistan.
This 20/20 is a hugely exciting form of the game. The fans love it and it brings a new set of skills to the players out there who smash the ball to all corners of the ground in totally unrestricted fashion.
After the disappointments and tragic events which played out during the 50-over World Cup in the Caribbean in 2007, this part of the world desperately needed something to lift the spirits and this past couple of weeks has done just that.
Just a shame for the locals here their team won't be taking part in the showpiece final at Barbados come this Sunday.