Everyone can learn from an act of sportsmanship. And golfer Brian Davis gets the gold medal so far this year for his example.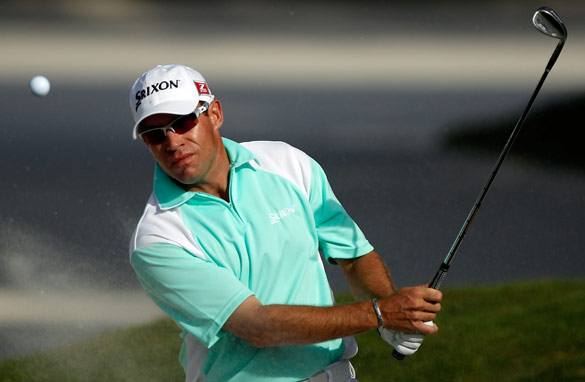 Brian Davis called a foul on himself during a play-off at the recent Verizon Heritage.
Maybe Thiery Henry can watch a replay of Davis calling a foul on himself on the PGA Tour on Sunday, which pretty much cost him his chance for a maiden victory on U.S soil and a cheque for more than one million dollars.
Henry, you might remember, infamously and knowingly, handballed during a game against Ireland that possibly cost them a spot in the World Cup finals.
The ref missed it, Henry didn't call it despite the Ireland team's outcries and France went on to secure a spot.
The ref also missed Englishman Davis clipping a reed at the Verizon Heritage during his backswing in a play-off with Jim Furyk.
Without getting too technical the incident cost him a two stroke penalty and had he not called himself it more than likely would have gone unnoticed. Only slow motion television pictures picked up the foul.
It was an inspiring act of sportsmanship that upholds the core values of golf – honesty and integrity no matter what is at stake.
Henry suffered a huge backlash but Davis has been warmly embraced by his fellow pros for the sacrifice.
Davis's act should be used as example for school children and aspiring athletes of what should be done and how those of you will react under such circumstances.
Then they should observe the Henry incident and take note too.
I have met Davis a few times before he headed to America and I am not surprised he called himself out as he is a genuine sportsman and gentleman.
It surprises me that he hasn't won on the PGA Tour after six years of trying but with this act he has won massive credit for himself and the sport.
Sadly it's a rare thing to see across all platforms these days.