Investment is always something of a gamble, with profits and riches dependent on the fate and vicissitudes of an often volatile market.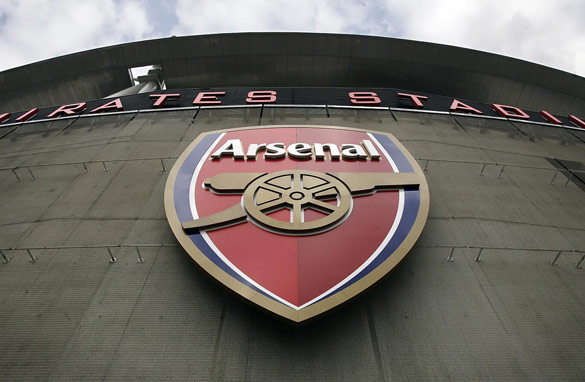 Could Arsenal soon have a American owner?
The American investor and philanthropist Warren Buffet should know a thing or two about it, having accrued a personal wealth of $47 billion dollars (according to Forbes Magazine) through shrewd stock market shopping and selling.
"Be fearful when others are greedy. Be greedy when others are fearful," is Buffet's mantra; so will Stan Kroenke take his compatriot's advice by taking ownership of English Premier League side Arsenal?
There is good reason to be fearful. Fellow Americans Malcolm Glazer, George Gillett and Tom Hicks saw England's top division as a great area in which to expand their portfolio, as broadcasting money and global demand saw the league grow to one of the most lucrative in world sport.
But Glazer's ownership of Manchester United, and Hicks and Gillett's tenure at Liverpool has seen both parties struggle with copious debt and subsequent fan unrest. The global economic downturn has hit the league hard, exposing the problem of too many clubs who have borrowed too much money in the pursuit of success; crisis-hit Portsmouth being the prime example. The bubble built on boom has, to a degree, burst.
The league that was once so lucrative now looks less of a sound option for surplus, a fact that could see Kroenke - who as a 29.9 Arsenal stakeholder is just ten shares short of forcing a takeover of one of England's most successful sides - bulk at pushing through the move.
If he chose to be "greedy" he may swoop soon as Nina Bracewell-Smith, owner of a 15.9 percent stake in the London club, announced she is keen to sell this week. This could pave the way for the man known as "Silent Stan" to cash in when the price is relatively low.
Kroenke - who already owns the NBA's Denver Nuggets, the NHL's Colorado Avalanche and the MLS's Colorado Rapids - has pedigree in making money from sport franchises and could see Randy Lerner's popular acquisition of Aston Villa as a reason for optimism.
Arsenal, led by their prudent manager Arsene Wenger, have a a good record of dealings in the transfer market too, they consistently qualify for the cash-cow European Champions League and through their 60,000-seater home stadium have a bankable asset for making consistent profits at the turnstiles to reduce their debt.
So will Kroenke be tempted? The next few weeks could be crucial, but it's worth remembering the 62-year-old has been in prime position to buy for some time now. An intriguing development of Kroenke's attempt to take his holdings in the St Louis Rams American football team from 40 percent to 100 – an announcement that was also made earlier this week – is that NFL rules dictate he would have to sell his ownership of the Nuggets and the Avalanche.
If this rule is enforced, and it looks likely it will be, Kroenke would be cash-rich and looking for a place to spend ...