The world has heard far more inflammatory comments than Alex Ferguson's complaint that Bayern Munich acted like "typical Germans" during Manchester United's European Championship quarterfinal tie.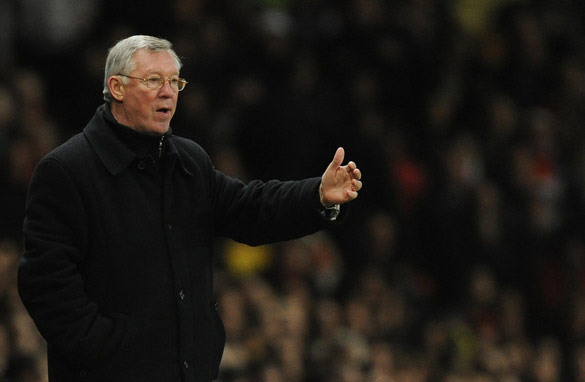 Alex Ferguson was enraged after Bayern Munich knocked Manchester United out of the European Champions League.
But those two words – in the aftermath of winning at Old Trafford on Wednesday but going out of the competition on the away goals rule - reveal so much about Britain's most successful manager.
It's impossible to explore the irony without dealing in tabloid cliche but Ferguson has never let anyone forget he's a Scotsman, despite working in the north-west of England for more than two decades.
Some Scottish fans are famed for hating the English who, in turn, are traditionally ambivalent towards the Germans.
If the old Chinese maxim was correct - that the enemy of my enemy is my friend - then Ferguson should find kinship with last night's victors. But alas, no.
So has United's boss brought Britain together in a common dislike for the ability of German football teams to get the job done?
Throw in the fact that Ferguson's main gripe was how Bayern Munich's players "surrounded the ref" and it's hard not to smile, especially given that the ref was surrounded by those well known Germans - Franck Ribery from France and Arjen Robben from Holland.
I'd bet a lot of money that Manchester United would top a poll of football fans if they were asked which English Premier League team's players surround the referee most often.
Just type "United," "Andy" and "D'urso" into a video sharing website to see how Ferguson's team are past masters at pressuring the match official.
But let me backtrack just a little. Fergie can't really be accused of xenophobia considering how many players of different races and nationalities he's embraced at Old Trafford down the years. Not many of sport's great winners like losing, so it isn't a huge surprise that he sounded so bitter immediately after crashing out of the Champions League.
Alex would dearly love to add another European title to his vast collection of trophies before retiring.
Although he likes to give the impression of not caring what others, particularly the press, think of him Ferguson craves respect and admiration as much as the next person.
He got his tactics against Bayern Munich spot on and you could argue that only Rafael's red card denied him another glorious night of vindication, proving that Alex Ferguson is just about the best in the business.
Instead, the press was left to ruminate on another victory for the Germans against the English.
And in that respect, Ferguson was right. Bayern Munich did act like "typical Germans." After all, they won.