If anyone had not yet formed an opinion on Tiger Woods, the return of the world number one to the game that made him a champion will surely provide food for thought.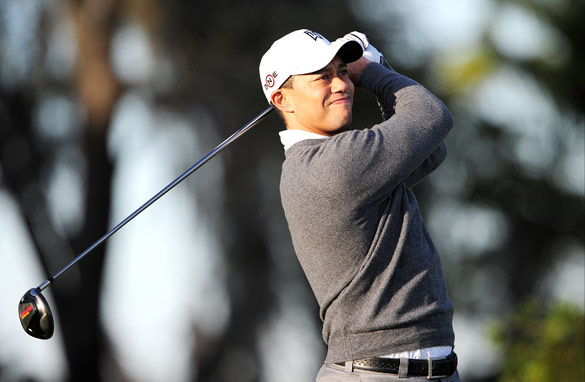 Woods has been practising near his Florida home as he prepares for his return at Augusta next month.
The extra-marital affairs which forced the self-imposed exile of the 34-year-old is one thing, but the return of a great to the arena they once dominated will always attract interest.
Muhammed Ali picked a fight with Jerry Quarry in 1970 following his ban from boxing, Michael Schumacher drove a Mercedes around the tarmac of Bahrain to show the world there was speed yet in his racing boots, and Tiger has picked the venue of his first major triumph - the Augusta Masters - to rejoin the fray.
It was typical of the 14-time grand slam champion to skip warm-up tournaments and go straight to the first grand slam of the season - like all the names mentioned above, once the limelight of the big-time has been sampled, it is hard to get it from under your skin.
The move suggests life really can't be that bad for Tiger Woods, in just under a month he has gone from publicly stating that he didn't know when he would return to golf, to announcing his comeback - hardly the 43 months suffered by Ali for refusing the draft to Vietnam.
Instead of easing back into the game he is diving head first into a major championship - arguably the one everyone wants to win the most out of the four available in any given year.
Augusta is a highly-charged atmosphere even without the dynamite of a Tiger Woods return. So, is Tiger feeling mentally strong? Or was he never really weakened by the outcry over his affairs?
His rehabilitation, for whatever it is that he is suffering or been suffering, must be going remarkably well for the world number one to suddenly feel his personal life is in decent enough shape for a return to the game in such a fashion.
If that's the case, it's great news for Tiger and his family. Some professionals I know quite well have told me that Tiger and wife Elin have been playing tennis together.
But I, along with many others I have spoken to during my travels, have always felt his act of self-flagellation on February 19 was a plea for sympathy in order to rehabilitate his public image.
Just maybe the big speech too, as his playing agenda becomes clearer, was about making a return to The Masters less harrowing for him. Those in his camp would also want the crowd to be less aggressive towards him.
Funnily enough, just days after Tiger's apology, his caddie Steve Williams spoke of his anger and sympathy for the boss while Tiger was back practicing with his coach Hank Haney.
In my view, Williams would not have spoken without the direct approval of the Tiger camp. The timing and tone of his comments were all part of the carefully stage-managed plan to get everyone ready for his return to The Masters.
Now, of course, there is nothing wrong with this, but I don't believe Tiger is fooling anyone with this all to transparent approach.
Looking forward to Augusta, I wonder if Tiger will hold a press conference at The Masters and allow questions about his return? The concept now seems laughable given the way Tiger and his team continue to go about their business.
But it would be nice to know how he is feeling about his game upon his return and whether he thinks he can win or not.
Whatever happens it will be great to watch Tiger's first tee shot -– I suspect it will fly down the middle as if nothing's ever changed or even happened.
That's just the way Tiger would like it too, but the jury is out as to whether he can reclaim the adulation of the fans in the way that Ali did and Schumacher is attempting too.