The decision by England manager Fabio Capello to dismiss Chelsea defender John Terry as captain has shown continuity of thought from the Italian soccer boss, but is it an over-reaction?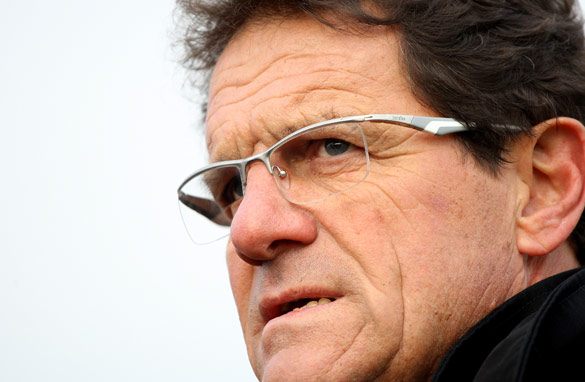 Capello has set the tone for his team by stripping John Terry of the captaincy.
There are few coaches in world football who have stated so openly that selection to, and status within, his side demands performance on the pitch as well as adherence to a strict moral code away from it.
On taking over as manager of England in 2008, Capello laid down a number of rules to establish his authority - players were no longer allowed to be late for team meals, suits would replace sportswear as the clothing of choice for players before and after matches, the use of mobile phones were banned in public and wives and girlfriends (or WAGS) could no longer visit the side's hotel when preparing for a game.
The transgressions of sport personalities around the world has been in the spotlight in recent times and unlike the Tiger Woods' affair, where there was no senior figure to pontificate or hand out discipline, Capello has used his power to demonstrate that a scandal-riddled private-life, proven or otherwise, is not for England.
However, while the disciplinarian approach may reap dividends by the time of the World Cup, Capello may have opened a can-of-worms in using off-field conduct to determine on-field acceptability.
How many careers of soccer stars down the years would have been blighted by admonishment if their lives outside of the 90-minute match had been taken into account? Who is to say that players will stand up to this scrutiny from this day forward?
It is clear the Italian coach does not appreciate actions that could turn teammate against teammate, and Terry was guilty of this, but by stripping him of the skipper's armband has he created a rod for his own back?