If a professional golfer is going to publicly accuse another of cheating he'd want a rock solid argument, given the impact on the image of the player and the game.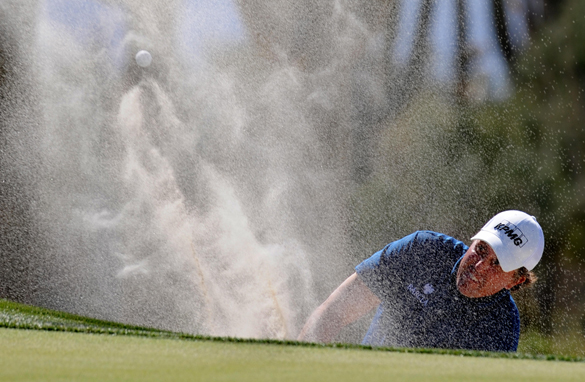 Phil Mikelson plays out of the sand at the Dove Mountain course in Tucson, Arizona.(Getty Images)
Scott McCarron, an 18-year veteran on the tour, should have known better than to accuse the world number two Phil Mickelson of cheating because he managed to find an interpretation of the rules that allowed him to use a 20-year-old Ping wedge.
Golf's governing bodies have introduced new rules this year to reduce the amount of control players have on the ball with the shape of the grooves on their irons and wedges. These are new rules and will no doubt be tweaked – as have all rules in golf over time.
Mickelson hasn't cheated at all and McCarron has since apologized for his comments. A cheating scandal is never a welcome guest in any sport. Golf is reeling from the impact of Tiger Wood's transgressions so to make such accusations, especially without foundation, was foolhardy.
Some time ago players managed to find a way of interpreting the rules that allowed the use of belly or long putters to help them improve their game. Some players have argued, and many still do, that the longer putters offer an unfair advantage and should be outlawed.
Tell me a sport where teams or individuals don't look for ways to gain an edge by finding a loophole?
Mickelson might be guilty of bending the rules but the rules are bent in every tournament. Players gain questionable free drops because they convince on course marshals to work in their favor – they know the rules and they know how to work them.
I have watched Tiger look inside his opponent's bag on the tee to work out what club he is using on a par three and then use the information to his advantage, however small.
The rules state that you aren't allowed to ask or tell your opponent what club is being used but there is nothing to say you can't look in the bag. It's running close to the edge of the rules but not going over.
Mickelson is a fine example of a professional player who doesn't need to cheat to win and that should be respected unless there is clear cut evidence.