Let me ask you a question, is there still a place for national pride in professional sport?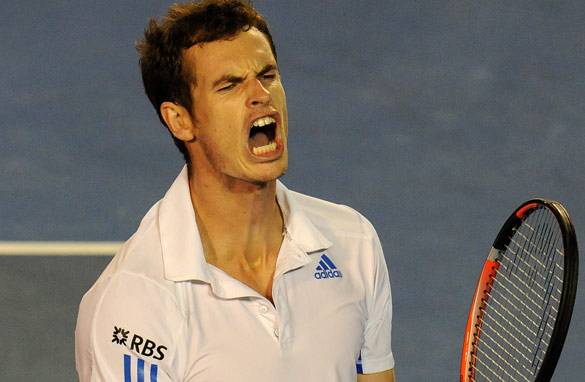 Is Andy Murray's success in the Australian Open really something for Great Britain to celebrate?
Andy Murray's Australian Open run has, once again, sparked a lot of interest in his homeland, with Brits salivating over the prospect of the nation getting its first male winner of a Grand Slam since Fred Perry in 1936.
All well and good, Murray is a Scot, and after being starved of success by their countrymen for so long it's understandable if the Brits relish having a real contender to fly the flag.
The only thing is, while his passport says "British", Murray's talents are a product of Spain, as he moved there as a 15-year-old with the specific purpose of honing his game in a system with a far better pedigree than anything on offer in Britain.
That is not a criticism of Andy. In fact it's the opposite, as he was single-minded enough to make the sacrifice of leaving his home and family in order to realize his goals. But it does beg the question as to which nation, if any, should take credit for his achievements?
Of course, Murray is not the only tennis player or indeed athlete who's gone overseas to launch or further his or her career.
In the United States, the colleges are full of foreign students who've gone to America to benefit from the superb training facilities and coaching expertise on offer in Track & Field, in which the country excels.
Still, at subsequent Olympics, World and European Championships you'll seldom hear those foreign athletes acknowledge their debt to the United States, because it's all about national pride.
But I just wonder whether all that flag-waving is really warranted, when your home country has done little or nothing to help you achieve your goals.
Football is another sport where national pride is possibly misplaced. Naturally, after this year's World Cup in South Africa, one nation will be crowing about being the best in the world.
But will that be the case, as so many of the players on display at any major international football tournament do not ply, or in some cases, even learn their trade in the country of their birth.
Don't get me wrong, I'm not against patriotism per se. I just feel it's something for sports fans to exhibit more than the athletes themselves, because in the 21st century there are no national boundaries or characteristics in the sporting world. It truly is a global village.