By ruling in favor of Flavio Briatore and Pat Symonds in their appeal against bans for the 2008 "Crashgate" scandal, the French courts have essentially rendered the Fédération Internationale de l'Automobile (FIA) impotent. The FIA is the governing body of motorsport, so how can it possibly have exceeded its authority, as the court stated, by banning the pair? If the sport's governing body doesn't have the power to include or exclude whomever it wants from its own competitions, what's the point of having a governing body? Isn't regulating the sport its sole raison d'etre?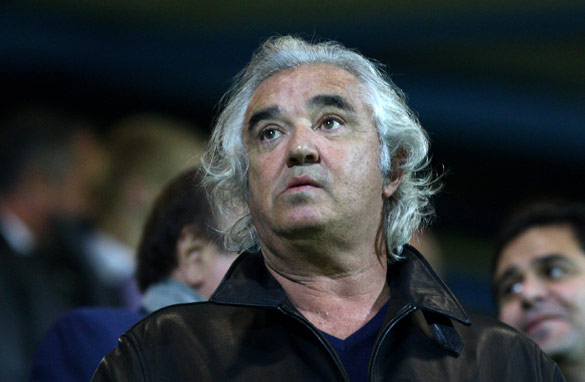 Flavio Briatore contemplates his future.
Nowadays, almost every sporting dispute you care to mention goes to appeal. But in the past, at least the ultimate arbiter has been a sporting entity - the Court of Arbitration for Sport. In this case, however, the sporting judgment was trumped by the law, rendering the FIA and its new president Jean Todt essentially powerless.
And, while we're at it, how did this happen? FIFA, for example, will not countenance government or state intervention in the running of football, and bans associations where external tinkering is suspected. It is subject to no courts for doing this. Yet the FIA has been walked all over by the French judicial system. And, besides a half-hearted threat to launch its own appeal to delay Briatore's return to motorsport, it appears to be taking the judgment lying down.
And it's not only the FIA's right to make decisions that has been usurped, it's also the decision itself. Briatore appealed the ruling on the grounds that a) he wasn't guilty of ordering Nelson Piquet Junior to deliberately crash his car at the 2008 Singapore Grand Prix, and b) even if he was found guilty, the punishment didn't fit the crime as the severity of it reflected his tense relationship with then FIA president Max Mosley.
So, by ruling in Briatore's favor, the French courts have issued the FIA with a double whammy, saying its disciplinary process is flawed and its judgment is subjective rather than objective, and therefore not impartial.
If I were Todt, I'd take real exception to that, even though he didn't preside over the case, as it's damning of the very institution and office to which he was appointed. Guilty or not, and who knows the truth, Briatore and Symonds received a hearing and judgment in the court of their peers. Unfortunately, after Briatore and Symonds "lawyered up", that decision wasn't binding. And, to my mind, that sets a dangerous precedent.