The news that Tiger Woods crashed his car has caused shock around the world - the act seemingly so inconceivable for a man who has historically demonstrated such power of control as a driver. But surely it is unfair to expect perfection both on and off the golf course?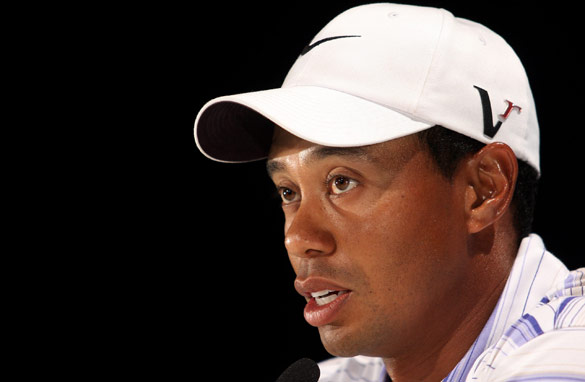 The intrigue generated by a figure, so famed for inch-perfect precision of movement, driving an SUV into a fire hydrant and then a tree has proved a powerful draw to global consumers of news; initially through fear that an iconic figure of our times had been seriously hurt, then through curiosity that the machine-like forger of fortune had revealed himself as a human capable of mistake after all.
Woods is a living legend whose track record at times defies belief. Since turning professional in 1996, the Floridian has dominated his sport so comprehensively that his legend has transcended the discipline of fairways and greens to make him one of the most famous men on the planet.
It's not just his sporting achievements that set him apart - at just 33-years-old his record of 14 Major-wins leaves him just four short of the all-time record set by Jack Nicklaus - it is also the manner of his victories and the public persona that has been built around such success.
So appealing is his image to corporate association that he has become the biggest-earning sportsman on the planet, bringing in an annual estimated income of $110 million.
There are fairy-tales and there's the Tiger tale, and up to the point Woods drove his vehicle from the road, the latter modern-day fable had proved more compelling. So the illusion of perfection has been shattered - but is this a bad thing, and does it reduce the power of Woods' story? Well, no.
The image of Woods, like any, is a projection and not a reality; a persona kept clean and free of controversy to maximize the revenue-generating potential of a legendary sporting talent. In many ways, you can't see the Woods for the artificial trees.
So the contrived image has been cracked, but what human - especially one under such pressure to deliver - could have upheld the perfect picture for as long? And is it a surprise that something different lies underneath?
Whatever the cause behind the crash, Woods has at last shown he's a mere mortal who, though blessed with supreme talent, has personal ups-and-downs like the rest of us.
The story may have developments yet but the remarkable record of Tiger's accomplishments will go down in history regardless of his less-than-impressive track-record with Thanksgiving transportation.