I am a Melbourne boy at heart - the southern Australian city was where I as born and learned to play golf.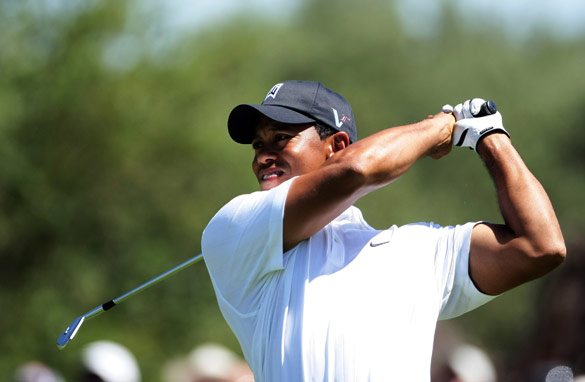 Tiger's appearance in the Australian Masters is rivalling the Melbourne Cup in its sporting significance for the locals.
And like thousands of Melbournians I am thrilled that Tiger Woods is paying a visit to play in the Australian Masters. Sadly I am writing this from London and not from the media center at the course but I am still excited for Australian golf fans.
There will be thousands more spectators paying a visit to the magnificent Kingston Heath just to catch a glimpse of the world number one in action and many more watching on TV.
He hasn't paid a visit down under for 11 years and he has achieved a lot since then and is now the biggest sports star on the planet.
He brings local and global attention like no other sportsperson and arguably movie star - remember he makes appearances all week and not just a one off on the red carpet.
With that in mind, it will prove to be a great investment by the Victorian Government and some corporate sponsors to pay Tiger's $3m appearance fee.
My father is the Managing Editor for Rupert Murdoch's Herald and Weekly times in Melbourne and he says that Tiger is bringing just as much excitement to the city as the Melbourne Cup horse race –- and that's a big statement of interest in Tiger.
Nothing has ever come close to overshadowing the adrenalin surrounding the Melbourne Cup!
It also means those who don't really follow golf are interested too.
But horse racing is much bigger in Australia right now than golf and hopefully Tiger will help spark the interest in the sport like Greg Norman did during his heyday.
The top prize for winning the Masters is just AUS$270,000 ($250,000) - part of the reason why top global pros don't make the long journey down under for the event.
It seems odd that one player is getting 12 times the money of the winner's cheque for just showing up but that debate is for another time if you ask me.
While Australia doesn't have a Shark to boost the game it will have to settle for a pricey Tiger.