So, nice guys can finish first after all. Jenson Button's rise to the top of the pile in Formula One having provided the sport with its second straight British world champion and 10th British winner over all.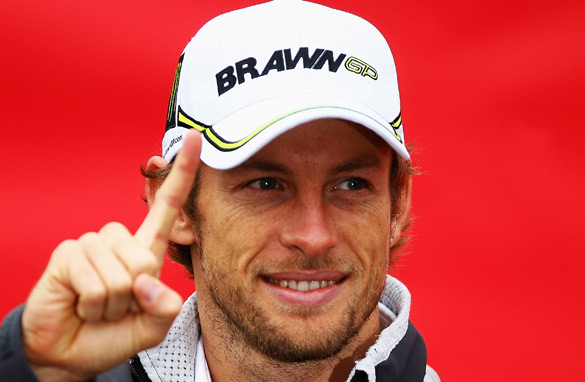 Jenson Button's F1 world title has proved that nice guys can come first in competitive sport.
And it couldn't have happened to a nicer guy, except perhaps his Brawn GP team-mate Rubens Barrichello who, despite the disappointment of failing to win his debut world championship, was fulsome in his praise of his younger colleague and even loaned Button his private jet so that he could stay longer in Brazil to celebrate. What a guy!
But then it's been obvious for most of the season that there is no "side" to either of the Brawn drivers.
Both are wholehearted competitors. Both dealt graciously with being number-two at previous teams –Button at Williams, Benetton, Renault, and BAR; and Barrichello at Ferrari; and both have conducted themselves without apparent ego or tantrums throughout this scandal-ridden season in which they've been treated by Brawn as equals.
As a result, I doubt there's anyone out there who begrudges Button the ultimate success. Not even those who believe that he'd not have won the title if it hadn't been for the rear-diffuser advantage the Brawn's enjoyed at the start of the season that helped him win six of the first seven races. He didn't make the rules after all.
No, Button is cynic-proof. A genuine "Aw shucks" type champion that you just have to like.
Branded as an unfocussed underachiever after he failed to justify the hype that greeted his early days in the sport, he's plugged away, without taking himself too seriously, and can now legitimately ask his critics, "How do you like me now?"
But, to my knowledge, he hasn't done that, preferring instead to modestly enjoy the applause, notably from a British public that's always loved his boyish charm, while re-committing himself Brawn GP, should they want him, despite the prospect of bigger and better offers.
Like I said at the beginning, this is a genuinely nice guy. And while nice isn't "sexy", it may be just what this troubled sport needs to get it back on the right track.