Diego Maradona, Luis Figo, Ronaldinho and Leo Messi. Just four of the many football stars who first attracted attention at FIFA's Under-20 World Cup.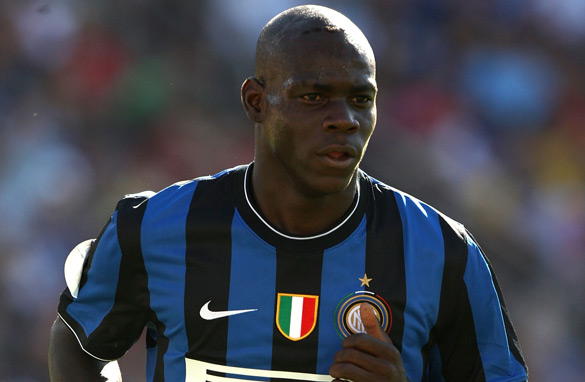 Inter Milan striker Mario Balotelli should be gracing the U-20 World Cup for Italy.
Over the years, this tournament has featured talented youngsters who impressed scouts and fans alike with their skill and technique.
Many were expecting this year's edition in Egypt to again expose the football world to the next Messi or Cristiano Ronaldo, but we may all be disappointed.
What has changed? Well, Europe's top clubs keep recruiting the world's top teenagers at a younger age every year, and they don't want to risk losing them to injury or fatigue during the season.
Is this right? No. At least not in my opinion. FIFA has expressed its frustration at the European clubs' attitude and I have to agree with them on this occasion.
Many of the players who have been denied the opportunity to represent their countries at this event are sitting on the bench at their respective clubs.
Wouldn't budding teenage talents like Jack Wilshere of England, Mario Balotelli of Italy or Thomas Muller of Germany benefit more from the experience of playing in Egypt than playing a handful of minutes with their professional clubs? It is my opinion that they would.
At senior level, FIFA can enforce rules to make clubs release their players, they should also be able to so on the youth platform as well.
I understand European clubs want to have their best players around, but most of the time they don't even count on their youngsters, giving them limited first team opportunities in second and third tier competitions.
So what I ask is for the decision makers to focus on what's right for these young players. Let's give them a chance to shine. After all, this could be their only opportunity to play at a World Cup, at any level.