Stop the Formula One Championship! Just stop it! Finish up the season if needs be, but then put the cars up on bricks for a year; take the financial hit, then restructure and re-group in order that this ethically-challenged sport can regain its credibility.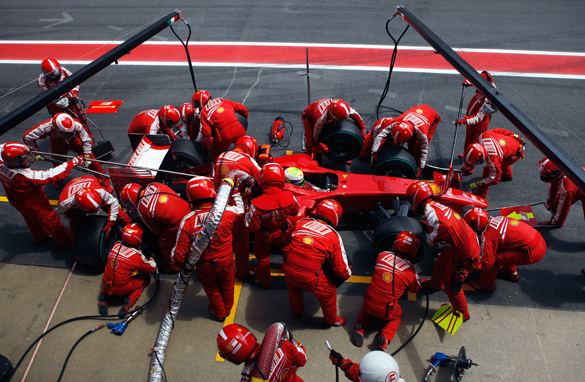 Should Formula One take a pit stop after a new crisis has hit the sport?
If Renault's admission that they did instruct Nelson Piquet Junior to crash his car at last year's Singapore Grand Prix in order to facilitate Fernando Alonso's victory is not an indictment of the lack of integrity in F1 at the moment, then I don't know what is - chiefly for the reason being that this latest in a long line of transgressions by various teams and individuals in the sport was potentially deadly.
Crashes, even pre-arranged crashes, are bad enough for the driver involved, but the potential for collateral damage to other drivers, stewards, and even the public is huge. What's more, the possibility of chaos was increased at the Singapore Grand Prix, as it was Formula One's first night race.
And the question has to be asked -– it was all for what on this occasion? The chance for Alonso to gain a few points and his first victory in a year in a championship he was not going to win. Was the risk really worth it?
The answer is obvious, and Renault truly deserve to have the book thrown at them for this infringement if the FIA, perhaps newly cautious after its run-in with FOTA earlier this year, is not to appear spineless and toothless.
Of course, it's not the first racing scandal to hit the sport. In fact, it's not even the first this year to reveal questionable tactics among some of those competing. Lewis Hamilton and Mclaren having claimed that dubious honor in a lying and cheating scandal at the Australian Grand Prix.
However, this latest admission is, to me, the tack that finally punctures the tires. F1 is now in such a state, that it's surely surpassed cycling as the sport reputed to have the least integrity. Not among everyone. But, as usual, the deeds of the few have tarred the many with the same brush.
So, like the Dakar Rally, which took a sabbatical to re-locate and re-group in the wake of extreme security concerns, I think it's time for Formula One to take some time out to re-assess its standards. Because the way things are going it seems to be on a suicide course.