Although Andrew "Freddie" Flintoff and all-rounder Stuart Broad hogged many of the headlines following England's defeat of Australia which sealed and Ashes series win at the weekend, it's the captain of the home side Andrew Strauss deserves the plaudits.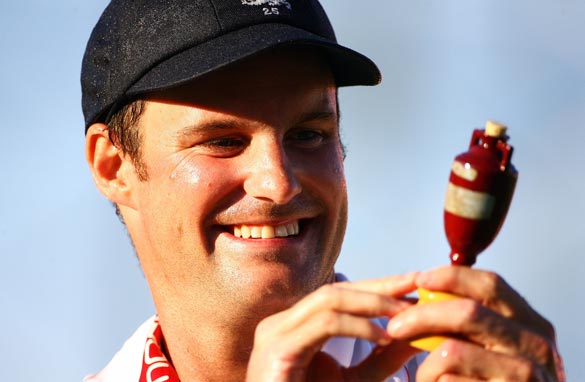 Andrew Strauss rose to the challenge of becoming captain of his country to seal an Ashes win over Australia.
It's also a remarkable turnaround in fortunes for the man I interviewed in 2006 – then contemplating the fact he had been overlooked as skipper for the Ashes series in Australia. With Michael Vaughan injured, the selectors picked Flintoff instead.
Strauss spoke diplomatically about the decision but the disappointment was plain to see from his expressions.  Further indignity was to follow, as Flintoff and his teammates were hammered 5-0 in the series while Strauss's form with the bat suffered so much that he was dropped from the national side.
Forward the clock two years and cometh the hour cometh the man – Strauss was the only candidate for captain in 2009.
Together, with England's new coach Andrew Flower (how many Andy's does a cricket side need?), Strauss has quietly and confidently absorbed all the pressure that comes with leadership.
He has allowed teammates – some of whom failed as captain themselves – to concentrate on playing their best cricket.
At the same time, Strauss's batting has never been better. He has the ability to switch off from the captaincy while out in the middle and finished this Ashes series as the top run scorer and by hitting more boundaries than anyone else.
Strauss isn't controversial but he doesn't duck tough questions or issues – he was right to suggest the current Australian side has less of an aura than in previous years despite the furor it created.
The Ashes triumph was a great achievement but their could be more to come from a captain whose glowing reputation is still growing.