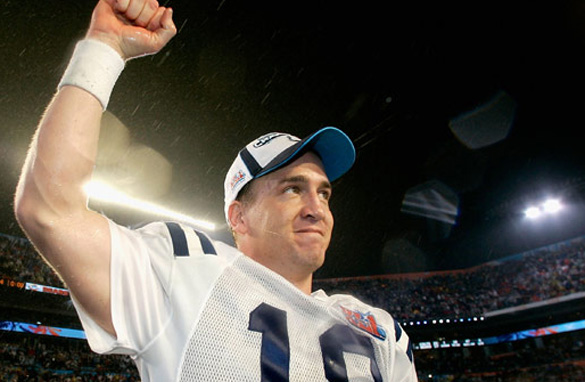 Peyton Manning won the Super Bowl with the Indianapolis Colts in 2007. (Getty Images)
"I don't want to retire." Those are the words of one of the greatest free agents that the National Football League has ever seen.
Emotions flowed on Wednesday in Indianapolis, Indiana as the Colts and quarterback Peyton Manning officially parted ways. Yes, the Colts released their best player.
The tears that were shed by Manning and team owner Jim Irsay were real as the two men faced the "business" realities of the NFL, all the while reminiscing about their 14 years together. Read the rest of this entry »
Posted by: CNN World Sport Anchor, Mark McKay
Filed under: U.S. Sport