March 12, 2013
Posted: 1633 GMT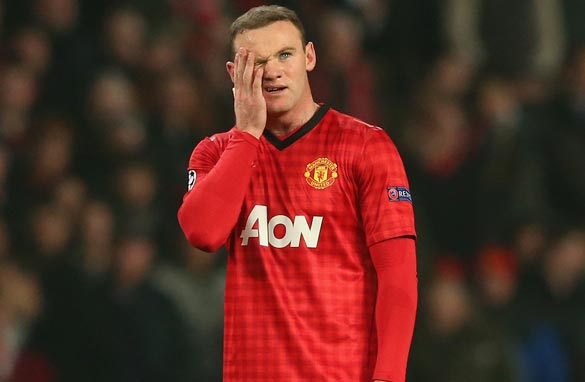 Wayne Rooney played a bit part as Manchester United were beaten by Real Madrid (Getty Images).
Almost since its inception, the English Premier League has been lauded by many as the world's greatest football division. Its mix of history, big-club glamor, international superstars, explosive on-pitch action and passionate fan support have combined to create a product that has fans in Singapore and Sao Paulo salivating as much as those in Salford, Manchester.
However, proving which nation has the strongest top league on Planet Earth is a tricky task; there are so many factors on which to grade them. Whether it's average attendance at games, money spent on players, the rate of big teams losing to small, goals per game, the ratio of Brazilians per club or whether the Beckham family can be found on the terrace, the options and methods with which to rank such leagues are as endless as the time it takes to decide a new Pope.
Shining like a beacon of truth in this sea of confusion and befuddlement is the European Champions League, a competition whose allure and pedigree stands above all others in world soccer. It's the elite club competition that has billionaire team owners, the smartest of tactician-managers and the world's finest footballers straining every sinew to win. Read the rest of this entry »
Posted by: Ben Wyatt, CNN Sport Development Supervisor
Filed under: Football
November 19, 2012
Posted: 1119 GMT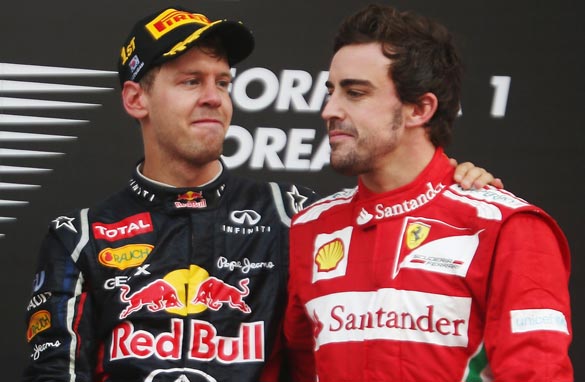 Sebastian Vettel (left) or Fernando Alonso (right) will join an elite band of drivers. (Getty Images)
The 2012 Formula One season may yet have delivered the new drivers' champion, but even before the world's fastest racing cars finish their cylinder-driven samba around the Interlagos Circuit in Sao Paulo next week we can be certain of one fact ... the new champion will be crowned an all-time great along with this year's best.
Both Germany's Sebastian Vettel and Fernando Alonso of Spain are used to superlatives from motor racing commentators: they are both exceptionally talented and boast back-to-back double-champion pedigree.
And as the two sole pilots left in the hunt to finish top of this year's grid, they also both stand on the edge of joining an elite members' club. Read the rest of this entry »
Posted by: Ben Wyatt, CNN Sport Development Supervisor
Filed under: Motorsport
July 28, 2012
Posted: 2217 GMT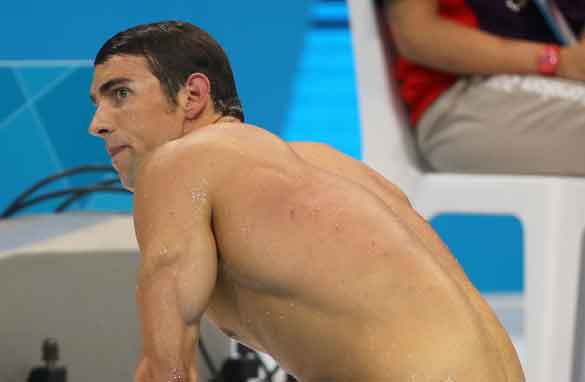 A despondent Michael Phelps ponders what could have been after he came fourth in the 400m individual medley. (Getty)
Michael Phelps can claim to be the greatest swimmer of all-time for the following reasons:
- In 2008, he performed one of the greatest feats in Olympic history by winning eight gold medals from eight events in the pool
- He has set 29 individual world records, which is in itself a record
- He is the most successful swimmer in World Championships history boasting a haul of 26 gold medals
- And his success has transcended and changed his sport
And at the age of 27, the man known as the Baltimore Bullet and the Flying Fish, was primed to add clear water to any pretenders to the throne by netting a further seven golds to his burgeoning spoils of water-based combat at the London Games. The scene was set for history to once again be rewritten and to add to the spectacle Phelps would need to conquer one of the greatest rivalries in sport, on the greatest of stages, to take glory. Read the rest of this entry »
Posted by: Ben Wyatt, CNN Sport Development Supervisor
Filed under: Olympics