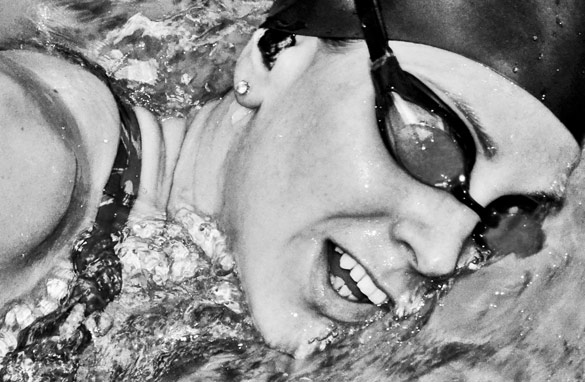 British swimmer Katy Sexton battled depression following the Athens Olympics in 2004. (Edelman)
The trials for the British Olympic swimming team start this weekend, and training has been going really well. It's not so intensive, it's more recovery work and fine-tuning skills - so it's nice to not be feeling tired all the time!
The big moment, when I find out if I have qualified for my home Games, is now just a matter of days away after what feels like years and years of preparation.
Having watched some of the cycling world championships at the Olympic velodrome recently, and having seen the enthusiasm and support from the crowd, the excitement ahead of London 2012 is really snowballing now.
Even the British public wants a piece of somebody or something that's going to be at the Games. It feels more pressurized this time around, but it is about turning pressure into positive energy. Read the rest of this entry »
Posted by: British swimmer, Katy Sexton
Filed under: Olympics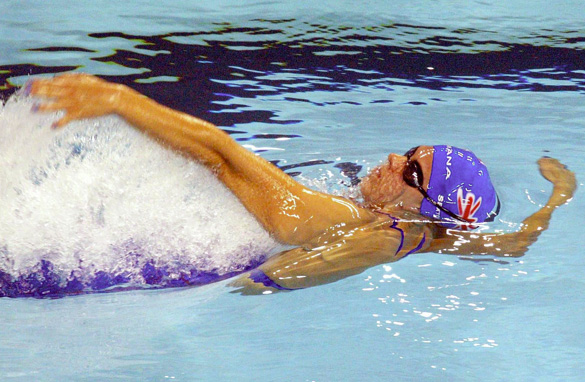 Katy Sexton became the first British female swimmer to win a world championship title in 2003.
It's not long until the British Olympic swimming trials in March, and it's really exciting because it's the first time I'm going to see the new pool in London. Days are ticking by and it's getting really close.
I'm really excited by the prospect of actually competing at the Olympic pool for the first instance in the trials, and then hopefully I can convert my times into a place on the team and compete there again in the summer. I went to Sydney in 2000 and Athens in 2004, and I want to be involved again.
Having the Olympics in London will be amazing. I went to the Commonwealth Games in Manchester in 2002 and that was a fantastic experience. It makes it even more exciting because your family and friends can be more part of the whole concept of what you're going for. Read the rest of this entry »
Posted by: British swimmer, Katy Sexton
Filed under: Olympics