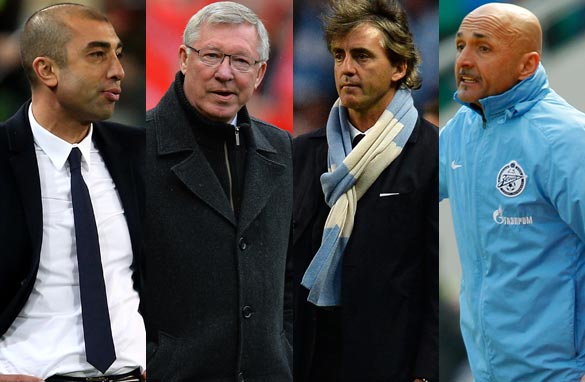 From left to right: Roberto Di Matteo, Alex Ferguson, Roberto Mancini and Luciano Spalletti. (Getty Images)
As the end of another UEFA Champions League campaign draws to a climactic close, it's traditional to assess those that stood above others with their contribution of exceptional performance, inspired tactics and delivery of dramatic moments.
The ritual of placing an outstanding player or masterful manager on a pedestal to marvel at their achievements is an annual exercise of adulation, but there is a flip side to the tale of the season that this ignores.
Tradition, according to Christian scholar Jaroslav Jan Pelikan, is "the living faith of the dead", and so - with this thought as a guiding light - this column will focus on the negative and malfunctioning instead. Namely, which manager failed most to live-up to their pre-season goals? After all, this is the question that preoccupies the myriad of club owners across Europe. Read the rest of this entry »
Posted by: Ben Wyatt; CNN Digital Sport Producer
Filed under: Football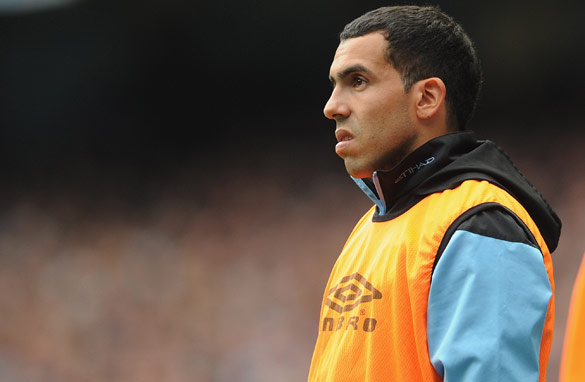 The controversial Carlos Tevez muses over his employment predicament.
In the spectrum of jobs and career paths that exist in the world, some garner more envy than others. A survey by CareerCast.com in January 2011 found that - based on factors such as work environment, income, outlook, physical demands and stress - employment as a construction worker, taxi driver and lumberjack figured in the top-10 worst jobs in America.
Arguably there are worse to be found on the planet: what about diamond mining in Sierra Leone, gun running in Afghanistan or trafficking for a Colombian cocaine cartel? All the jobs above could warrant a call for better conditions. To strike as a drugs mule would be a bold move given the poor record of staff retention by the employer, but the employee would surely have the sympathy of others in less dangerous pursuits for wanting a better way to earn a living. Read the rest of this entry »
Posted by: Ben Wyatt; CNN Digital Sport Producer
Filed under: Football