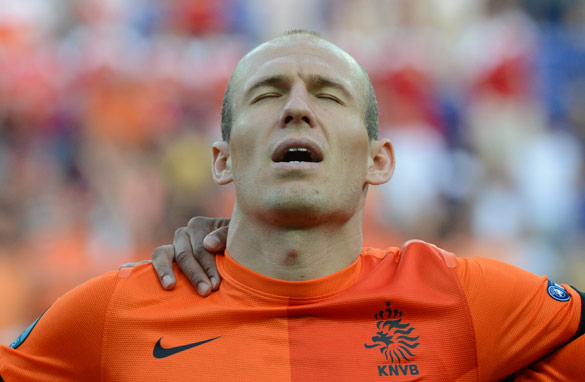 Netherlands star Arjen Robben proudly sings the Dutch national anthem. (Getty Images)
"Sing" was the name of Gary Barlow and Andrew Lloyd Webber's song to commemorate the Queen's Diamond Jubilee. Shame it wasn't given the subtitle "And Prove You Know the Words." Then it could have been used as the official anthem for football's European Championships and the London Olympics as well.
Because it seems people have a bit of a bee in their bonnets. Even the non-royal ones. Read the rest of this entry »
Posted by: Amanda Davies, CNN World Sport Anchor
Filed under: Football •Olympics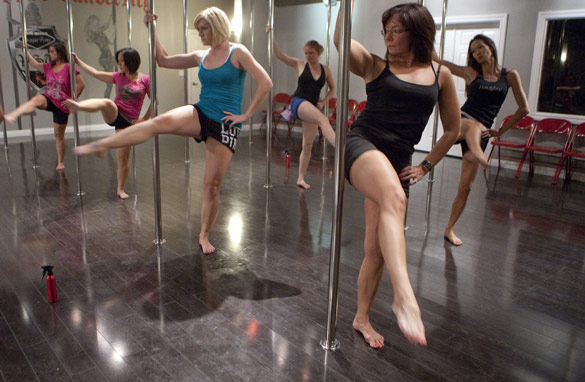 Does pole dancing really differ from existing Olympic disciplines? (Getty Images)
Yes, I'll admit it. I have been known to pole dance. And yes, there are pictures to prove it. No, you're not seeing them. And I can assure you I didn't take my clothes off.
But I will say that an afternoon meant to be a bit of fun was one of the most painful and bruise inducing of my life.
I am allegedly quite fit (in the running, exercise sense, before you accuse me of getting ahead of myself). But before you could say "Peter Stringfellow" – the longtime UK strip-club entrepreneur – that pole had me waving my white flag of surrender, even before I'd managed to climb to half mast. Read the rest of this entry »
Posted by: Amanda Davies, CNN World Sport Anchor
Filed under: Olympics