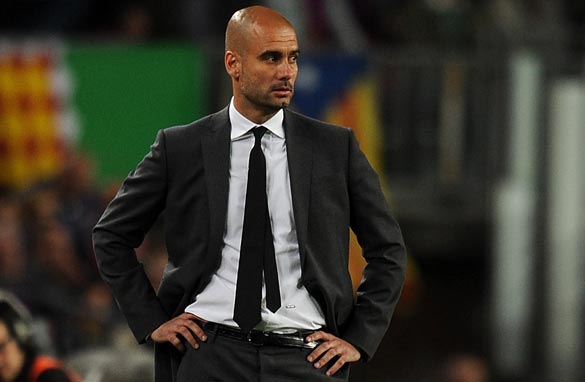 Josep Guardiola oversaw a period of domestic and European dominance for Barcelona. (Getty Images).
Bayern Munich have clinched the Bundesliga title in record time, reached the semifinals of the European Champions League and the German Cup, and yet they are preparing to say goodbye to manager Jupp Heynckes at the end of the season.
Considering how well the Bavarians have done this year, we have to ask, do they really need Pep Guardiola? I say no they don't.
Whatever way you look at it, Bayern have had an amazing campaign. Domestically, they are on course to set new league records for victories and points. Read the rest of this entry »
Posted by: CNN World Sport Anchor, Pedro Pinto
Filed under: Football