December 28, 2012
Posted: 1606 GMT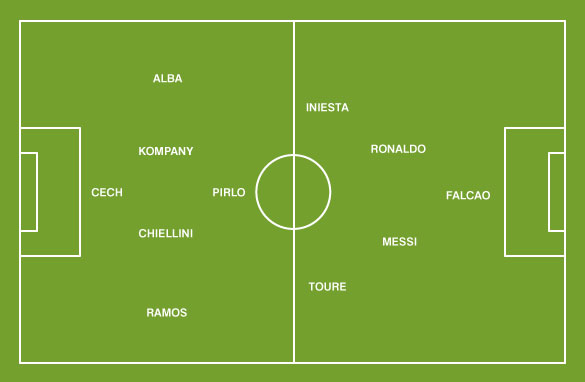 Do you agree with Pedro Pinto's selections for a 2012 fantasy football team? (CNN/Inez Torre)
As the end of 2012 draws near, it's time to look back on the players who dominated world football this year.
These are my picks for a fantasy XI that would conquer all, but I also want to know your dream team. Is there anyone you think deserves a place in this line-up?
Have your say in the comments box below. Read the rest of this entry »
Posted by: CNN World Sport Anchor, Pedro Pinto
Filed under: Football
December 24, 2012
Posted: 1357 GMT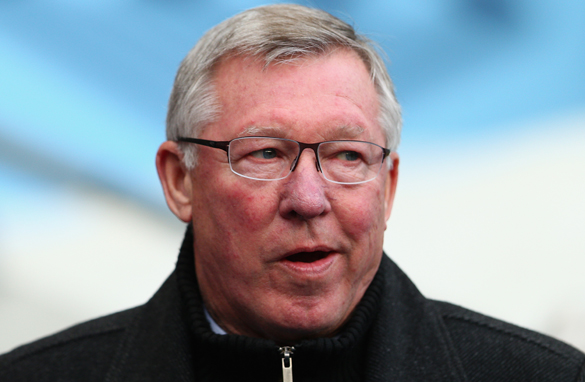 Manchester United manager Alex Ferguson was furious with Ashley Williams for kicking the ball at Robin van Persie's head.
Alex Ferguson is a master of the post-match interview, but you have to wonder if he has maybe overstepped the mark this time.
The veteran Manchester United manager furiously demanded that the English football authorities take action after his star striker Robin van Persie was hit on the head by a fiercely struck ball when he was lying prone on the pitch during Sunday's 1-1 draw with Swansea.
"He could have been killed," raged the Scot in an interview with British match broadcaster Sky Sports. Read the rest of this entry »
Posted by: CNN Digital Sports Writer, Gary Morley
Filed under: Football
December 20, 2012
Posted: 1051 GMT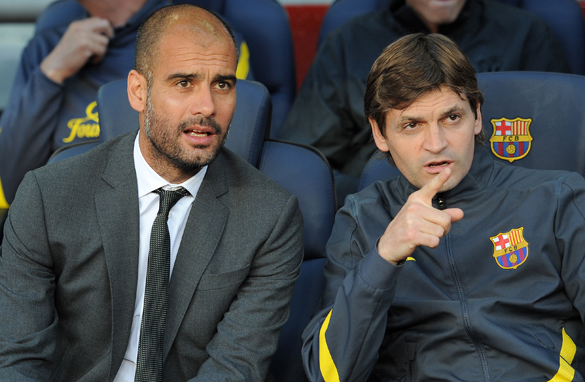 Pep Guardiola, left, has been linked with a return to Barcelona after a health scare for his successor Tito Vilanova.
On Wednesday the football world was saddened by news that Barcelona manager Tito Vilanova suffered a relapse of a cancerous tumor which had been removed last year. He was due to have surgery on Thursday and is facing chemotherapy and radiotherapy treatment for the next six weeks. I hope he makes a speedy recovery and returns to the Barca bench as soon possible.
The question now is, what happens to Barcelona? They had set a new club record by winning 15 and drawing one of their opening 16 league games. But what now? Can they keep their run going and continue to dominate Spanish football? And what about the European Champions League? Read the rest of this entry »
Posted by: CNN World Sport Anchor, Pedro Pinto
Filed under: Football
December 12, 2012
Posted: 1058 GMT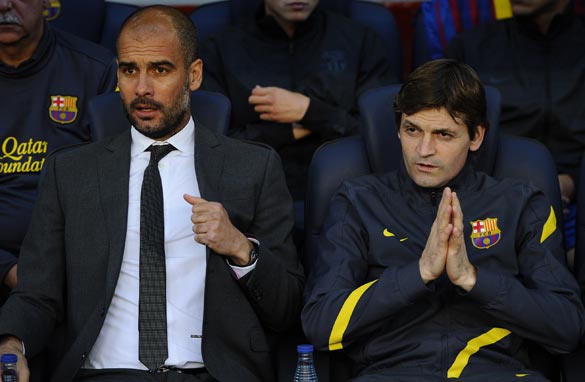 Master and the apprentice: Vilanova assumed Guardiola's mantle in June. (Getty Images)
Amid all the hyperbole that surrounded Lionel Messi's record breaking achievements in surpassing Gerd Muller's 40-year-old landmark for the most goals in a calendar year, one man has been seemingly forgotten - Barcelona coach Tito Vilanova.
Which is probably just the way Vilanova likes it.
When he took over from Pep Guardiola in June after his former boss decided to take a sabbatical from the game, Vilanova looked like he was on a hiding to nothing. In much the same way that Bob Paisley must have felt when he took over from legendary Liverpool coach Bill Shankly.
Over four years Guardiola - with Vilanova as his assistant - had won 14 trophies as Barcelona steamrollered the opposition both at home and abroad.
From the anonymity of the Barca boot room, suddenly all the pressure was on a 43-year-old man who had arguably only once come to the attention of the world's media after being poked in the eye by Real Madrid coach Jose Mourinho during a Spanish SuperCup game in 2011. Read the rest of this entry »
Posted by: CNN Digital Sport Producer, John Sinnott
Filed under: Football
December 6, 2012
Posted: 1450 GMT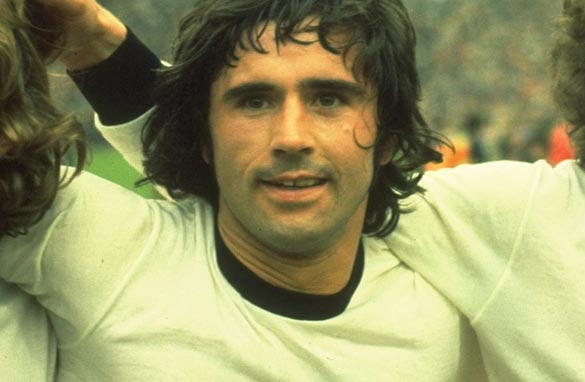 Gerd Muller's record of 85 goals in a calendar year has stood since 1972. (Getty Images)
When Lionel Messi collided with Benfica goalkeeper Artur on Wednesday, the football world held its breath.
Introduced as a late substitute in the European Champions League tie, the Barcelona star left the field on a stretcher. Fans across the globe wondered if fate had put paid to Messi's attempt to score the most goals in a calendar year.
The Catalan club later announced Messi, who has netted 84 goals for club and country in 2012, had bruised his left knee and, while he may miss Sunday's match with Real Betis, he should be back to full fitness shortly. Read the rest of this entry »
Posted by: CNN Digital Sports Writer, Tom McGowan
Filed under: Football