February 3, 2012
Posted: 1459 GMT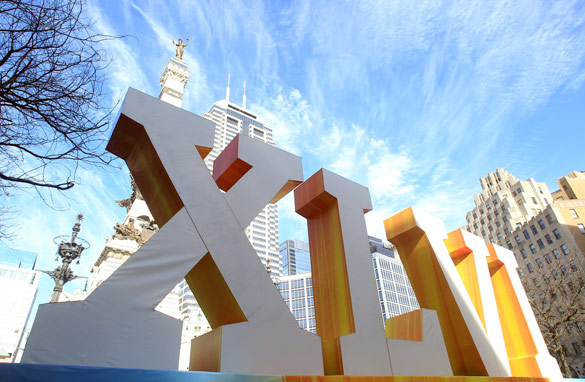 The giant Super Bowl Experience has taken over downtown Indianapolis ahead of Sunday's game. (Getty Images)
One of the biggest sporting spectacles on the planet has descended on one of the smallest U.S. cities to ever host such a grandiose event. Indianapolis is known as the "Crossroads of America" and, with a moniker like that, it only makes sense that the 12th largest city in the U.S. would get in on the action.
Super Bowl Sunday is a very American tradition that's caught the attention of many sports fans around the world. But until now, they have probably only known about this town of just over 800,000 people thanks to the Indianapolis 500 motor race. Now, Indy truly shifts into high gear!
Hosting a Super Bowl is a mammoth task and Indianapolis has shown, in the days leading up to the big game, that it's up for the challenge. Read the rest of this entry »
Posted by: CNN World Sport Anchor, Mark McKay
Filed under: U.S. Sport
Posted: 1019 GMT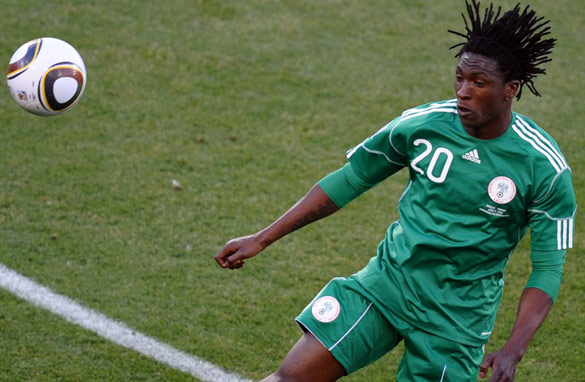 Dickson Etuhu says pulling on the Nigeria shirt was one of the best moments of his career. (Getty Images)
I wasn't into football when I was young and we were living in Kano, Nigeria - I just remember running around playing with bicycle wheels. We'd go to the school that my Grandma cooked for, playing round the back near the kitchen and getting free food.
We came to London when I was six, in the early 1990s. My sister was getting treatment for cancer, and she died here. There were a lot of bad things going on back home so we came over to England.
I was lost when I first came to London! My brother Michael and I stuck together. It was difficult for people to accept us because we looked different and spoke differently, but boys will be boys and football is a universal language. We eventually got into the swing of things in a couple of years. Read the rest of this entry »
Posted by: Dickson Etuhu, Nigeria international
Filed under: Football
February 1, 2012
Posted: 1307 GMT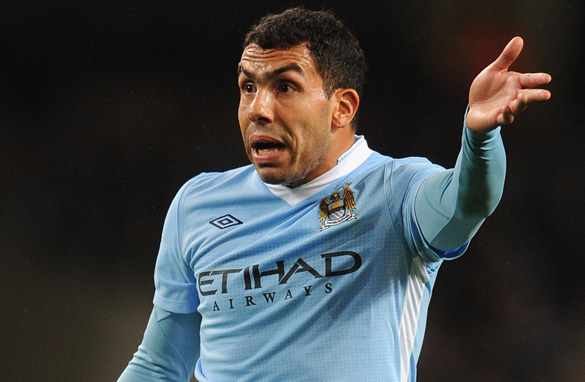 Would Carlos Tevez still be on Manchester City's books if there were no transfer windows? (Getty Images)
If the road to hell is paved with good intentions, then football's transfer windows are a super highway to sporting madness.
The concept of defined periods of buying and selling players has been enshrined in international law for nigh on a decade now, but every time January 31 comes around, whenever August 31 looms on the calendar … well, I don't look forward to it with any joy.
It's a system that's supposed to stop big clubs with big budgets gaining an unfair advantage over smaller teams. But, unless UEFA's new financial fair play rules are more strictly adhered to, that is plainly a nonsense in Europe at least. Read the rest of this entry »
Posted by: CNN Digital Sports Writer, Gary Morley
Filed under: Football